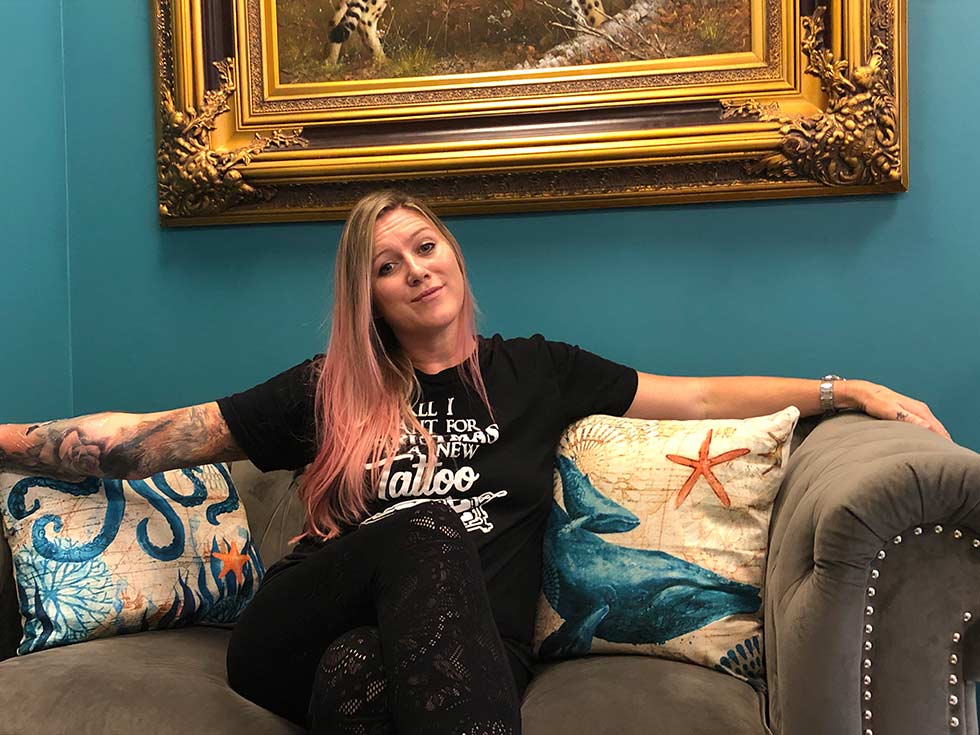 CAZ
Caz is Blue Dragon Tattoos 345's, Owner/Tattoo Artist. She has been tattooing since the shop first opened in 2000. Originally from Scotland, U.K., She has lived in Cayman since 1996.
Art and nature were big parts of Caz's childhood and that is reflected in her love for wildlife tattoos. However, she enjoys doing a wide variety of tattooing styles.
Caz has a real love for Cayman and its people. She is grateful she has a job that she enjoys and that allows her to meet many wonderful clients and work with so many other talented tattoo artists from Cayman and all over the world.
Caz thanks her parents, husband, and family for always encouraging her to follow her artistic dreams.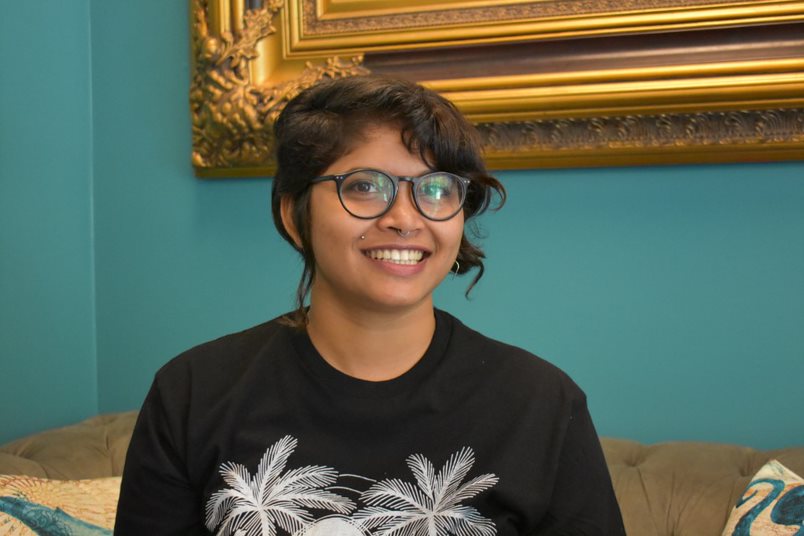 Sahana
Sahana was raised in Mumbai, India. From a young age, she loved to express herself through art. Hailing from a colourfully vibrant country and now living in the Cayman Islands, she draws inspiration from nature and the daily life.
She worked in animation for 3 years before starting her career as a tattoo artist.
With over 8 years of experience in the tattoo industry, she has a strong inclination towards line art and illustrative tattooing. All in all, what her clients love about her is her keen ability to understand their concepts and recreate it permanently on their skin.
You can see some of her work on Instagram, @sahanatattoos